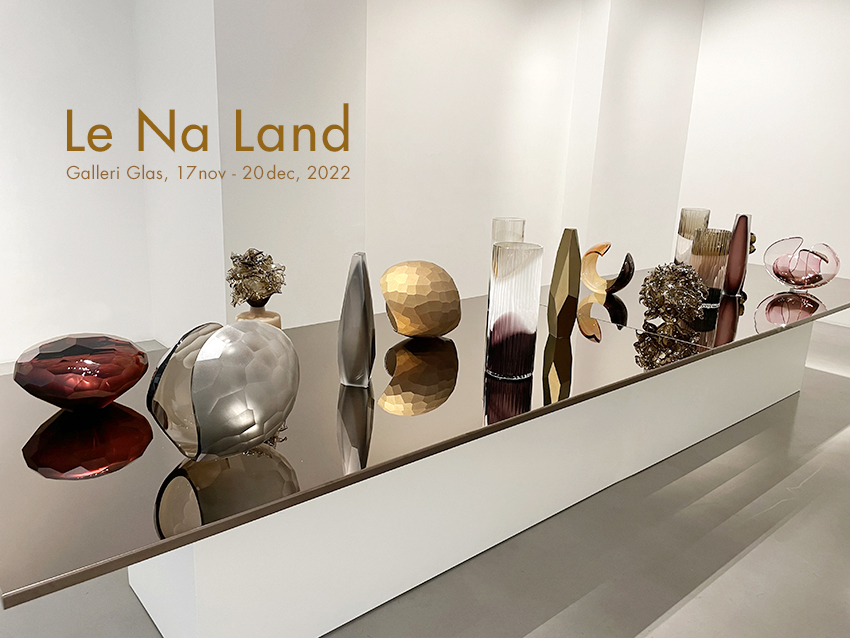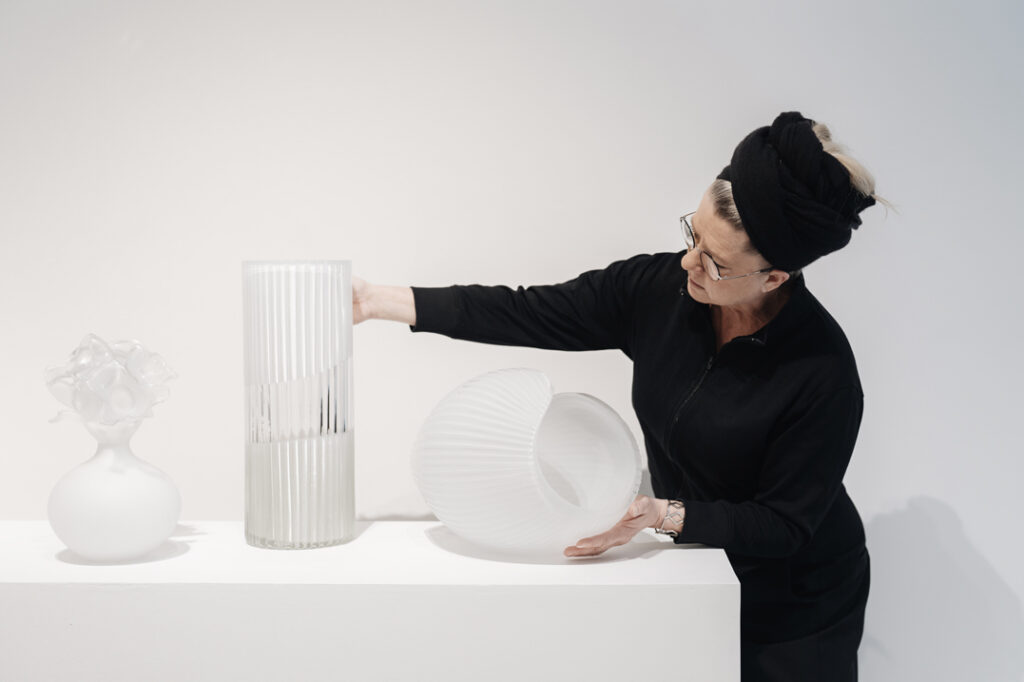 Le Na Land
Solo exhibition
Galleri Glas
Stockholm, Sweden
I sin nya utställning på Galleri Glas blickar glaskonstnären och formgivaren Lena Bergström både framåt och bakåt när hon presenterar en helhetsbild av vad hennes glaskonst är här och nu — hennes egen drömvärld i glas, Le Na Land.
Le Na Land är Bergströms eget wonderland som formar sig i glasets sinnelag. Ett mjukt, sensuellt och tillfälligt landskap med strama fasetter som skapar en variation av mjuka och skarpa kontraster. Färgerna reflekterar den sinnesstämning som hon befinner sig i just nu — en jordig färgskala med brons och vitt.
I utställningen visas bland annat nya versioner av Bergströms älskade Planets, serien som Lena fortsätter att återuppfinna och som hon har ställt ut i olika variationer i Sverige och internationellt sedan början av milleniet. Planets var också ett framträdande inslag i Lena Bergströms förra succéutställning, Winter Garden på Galleri Glas 2018.
In her new exhibition at Galleri Glas, glass artist and designer Lena Bergström looks both forward and backward as she presents an overall picture of what her glass art is here and now — her own dream world in glass, Le Na Land.

Le Na Land is Bergström's own wonderland that takes shape in the mood of the glass. A soft, sensual and temporary landscape with austere facets that create a variety of soft and sharp contrasts. The colors reflect the mood she is in right now — an earthy palette of bronze and white.

Among other things, the exhibition shows new versions of Bergström's beloved Planets, the series that Lena continues to reinvent and which she has exhibited in various variations in Sweden and internationally since the beginning of the millennium. Planets was also a prominent feature in Lena Bergström's previous successful exhibition, Winter Garden at Galleri Glas 2018.