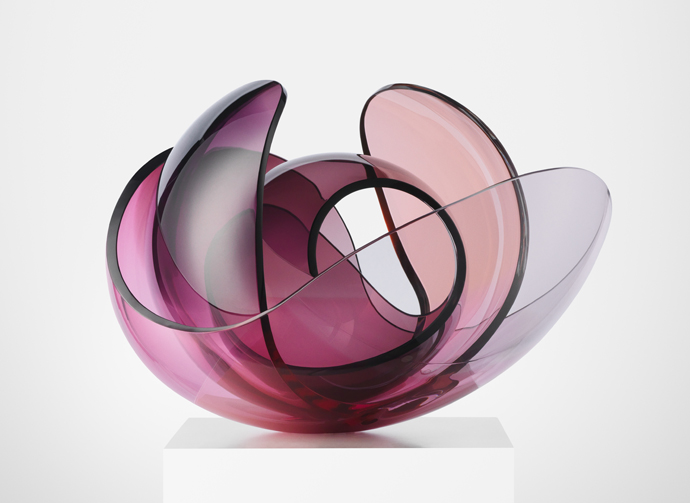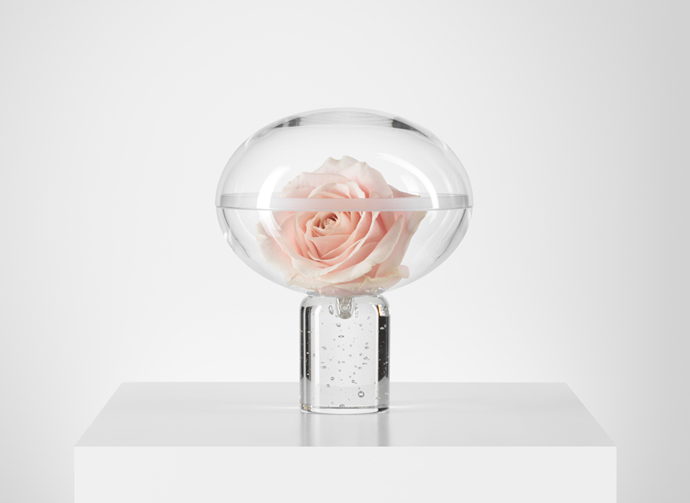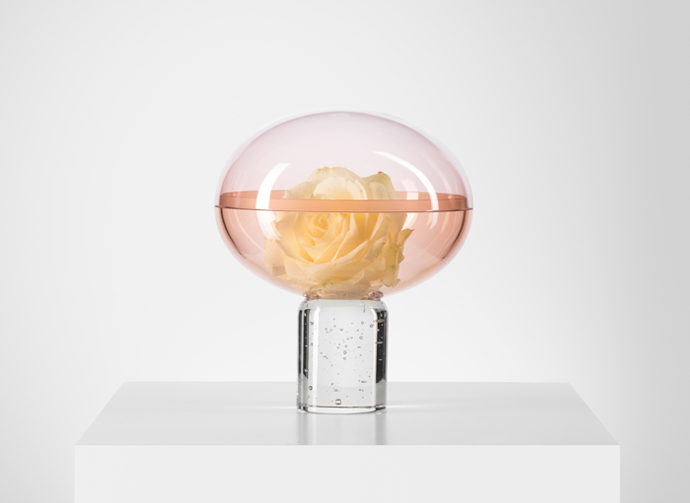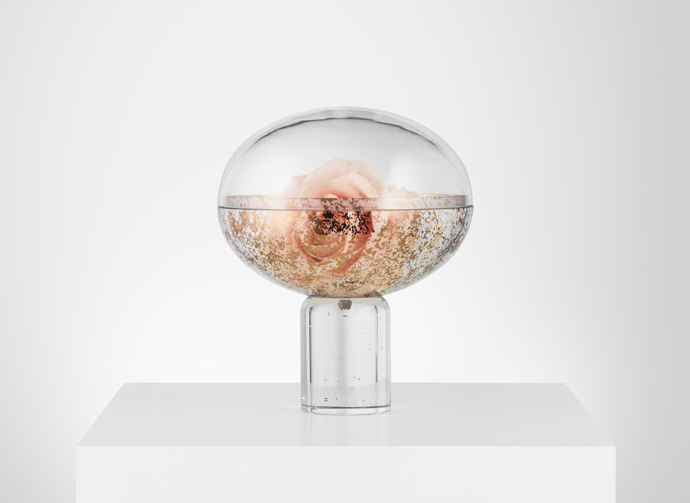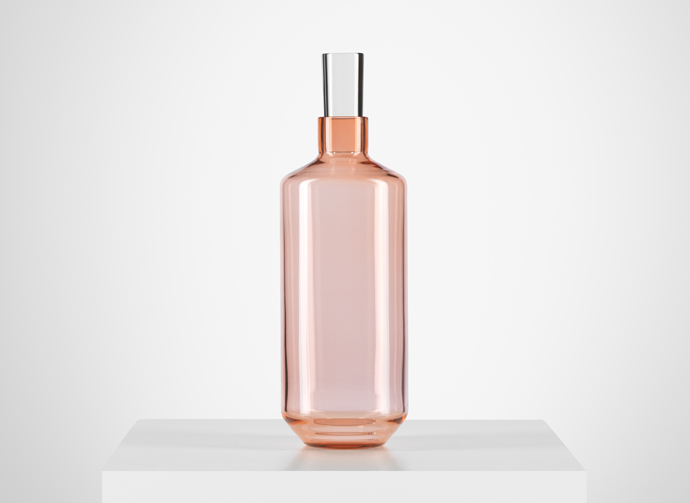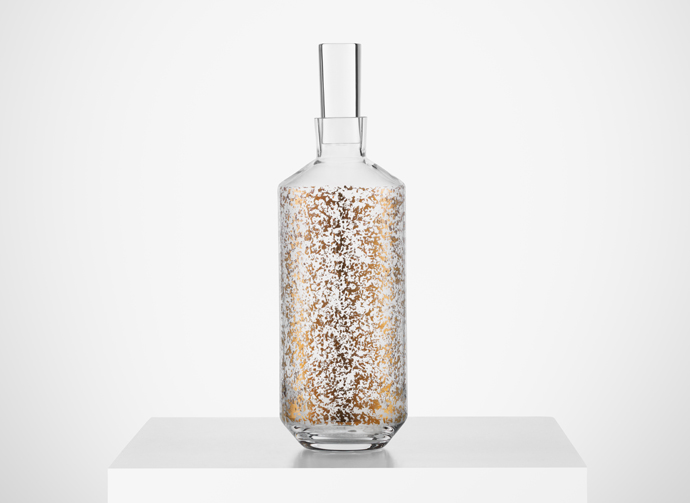 Roses
Unique crystal objects.
Freehand Blown and Hand Cut.
Design Lena Bergström.
For the exhibition "Hommage – A tribute to Swedish Design".
Kosta Boda 275th anniversary.
Suspending roses in glass is an old art. Rose globes could be found in nearly every Swedish home in the 1960s. Mona Morales-Schildt worked at Kosta from 1958 to 1971, and her elegant rose globes on tall stands were among the glassworks' most beloved products. Now Lena Bergström has taken up the tradition. For the anniversary exhibition, Bergstrom has created a two-part globe for roses and a bottle of fragrance. Her rose globe has become a tiny spaceship or time capsule of glass for the flower that's been found as far back as ancient Egyptian burial chambers. The fragrance bottle is unadorned and timeless. But it's also full of air bubbles.
"I wanted the glass to bubble, just as it makes our emotions bubble! If there's anything the world needs now, it's love, and that means we want those emotions to live on like this."
Well into the 20th century, Swedish glass was a man's world. Mona Morales-Schildt broke new ground alongside Tyra Lundgren in the 1950s. Lena Bergström is one of our most productive and prize-winning successors to the original artists, and everyone who's worked with her knows what an enthusiastic designer she is. Down-to-earth, but passionate in everything she does
And roses in a globe aren't the end of the matter for Bergström. She will also be arriving at the anniversary exhibition with her arms full of dazzling roses! Shimmering red and pink roses in a giant format that literally stretched the glassworks' talents to the breaking point.
"I've made some muscular, virile roses!" she says. "I like how they claim the space and fill up the room."
Lena Bergström's beautiful blood-red rose has become a hommage consisting of three unique specimens. Making them is a great challenge for everyone. They were sawn and ground in three sections with great precision, then glued together.
At a diameter of 43 cm, Bergström's roses have become glorious symbols of the very best of our long history as a glassworks.