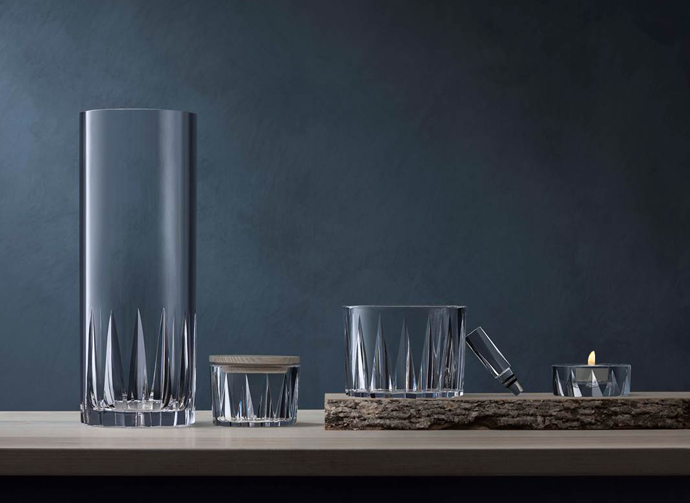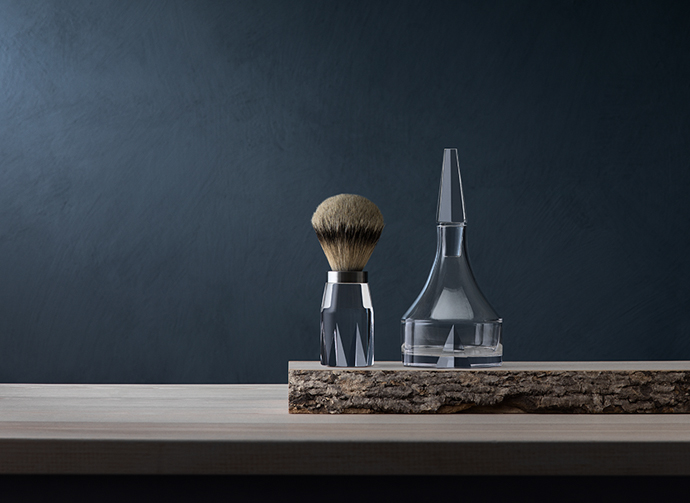 Sarek
Crystal and wood collection
Design Lena Bergström
Volvo Cars and Orrefors Glassworks 2017
Volvo Cars and Swedish glassmaker Orrefors have joined forces to create an exclusive crystal collection. Created by Lena Bergström – one of Sweden's most acclaimed designers – and Volvo Cars' award-winning design team, this handmade crystal glassware represents the best of modern Scandinavian design.
"When I was growing up in the north of Sweden, we would go on walks in the woods and take food in small wooden boxes made of plaited birch bark, traditional to the area," says Lena Bergström. "I used this distinctive diamond pattern as inspiration for the facets on these pieces."
The clarity and sharpness of each piece owes much to the craftmanship of Orrefors. They also serve as a re ection of the clarity and precision of Volvo design. This latest collection marks the continuation of a collaboration that rst brought these renowned Swedish companies together in the creation of the crystal gear selector in Volvo's Twin Engine hybrid cars.