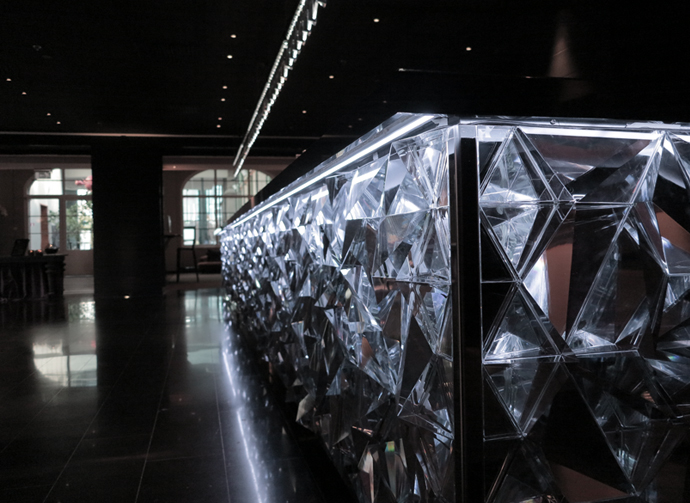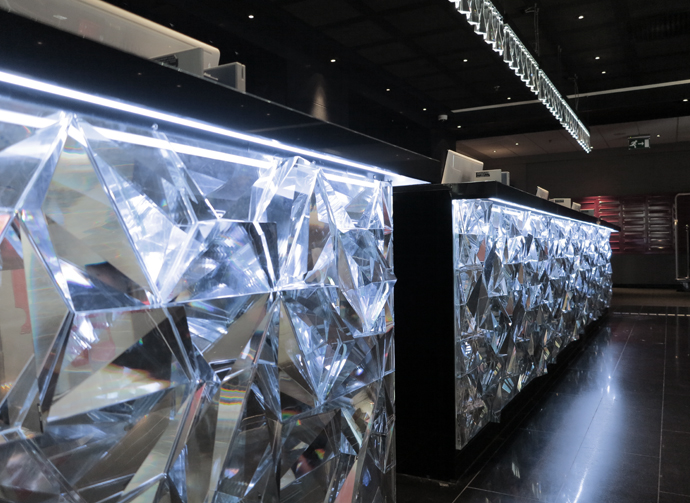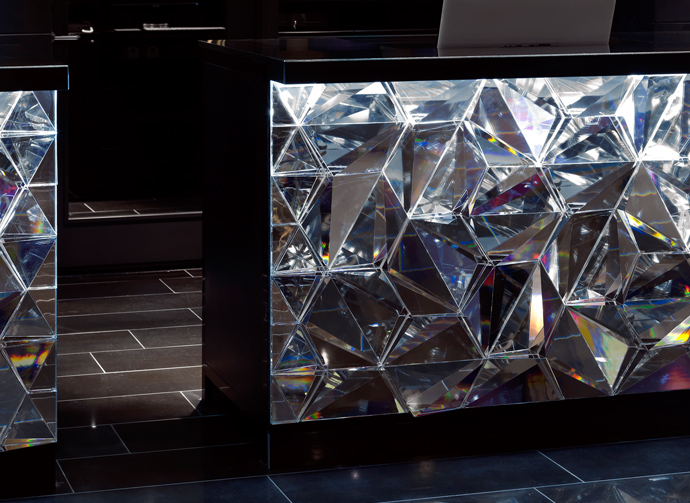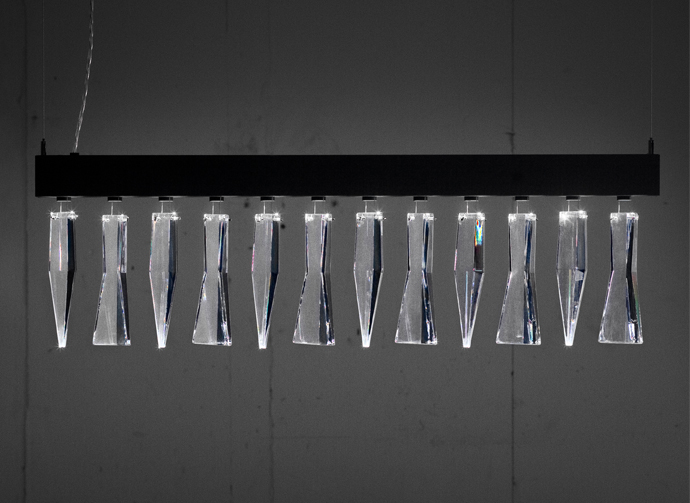 Reception desk i hand-cut crystal for Clarion Hotel Post in Gothenburg, Sweden.
Made of 504 lead-free crystal prisms cut into various shapes with a hexagonal
prism forming the backbone of the design.
Lenght: 9 m.
Weight of the crystal: 804 kg.
Design: Lena Bergström.
Made at Orrefors 2012.
Lighting: Prismi lamps with crystal prism.
Design: Lena bergström for Orrefors and Zero 2007.