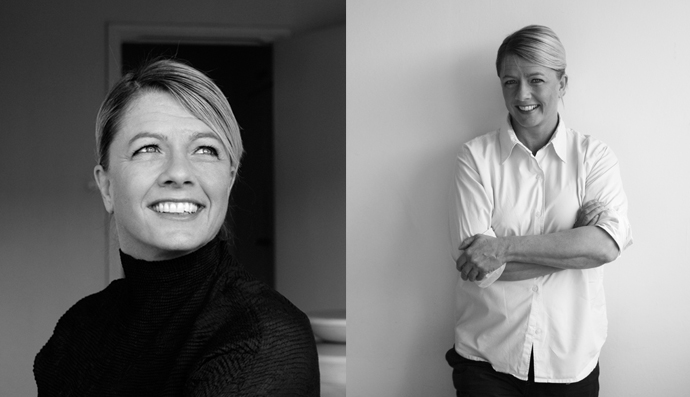 Lena Bergström was born in Umeå, Sweden 1961.
Education
1991 Design studies and apprenticeship (carpets), Japan
1989 University of Art and Design, Helsinki OYAH, Finland
1989 Studies of Computer-aided Textile production. Sophis System, Belgium
1989 Scholarship. Studies at English Arts- and Crafts-industry re. industrialized
production of woven textiles
1986,88 Workshop Ann Sutton, England
1985-89 MFA at Konstfack (University of Arts, Crafts and Design) Stockholm.
The Textile Programme.
Employment and Commissions of Trust
2011- Creative Adviser Klässbols Linneväveri
2009-2015 Board Member HV / Handarbetets Vänner
2003-2006 Juror for The Bombay Sapphire Glass Competition / International Final
2003-2005 Juror for Elle Interiör Design Scholarship at Beckmans School of Design
1999-2004 Juror for The Coca Cola Design Prize
1998 Juror for Ung Svensk Form
1994-2013 Designer Orrefors Kosta Boda AB (75%)
1989- Lena Bergström Design
Scholarships and Distinctions
2018 Swedish Design Award finalist (carpet collection Basket for Design House Stockholm)
2017 The Formidable Design Price finalist (cushions Trecolore for Klässbols)
2014 The Formidable Design Price finalist (textile collection BADA for Klässbols)
2014 Swedish Design Award finalist (textile collection BADA for Klässbols)
2010 Swedish Design Award finalist (Carat Candlestick for Orrefors)
2010 Elle Ineriör Design Award (Carat Candlestick for Orrefors)
2008 Swedish Design Award finalist (upholstery fabric Norrland for Klässbols)
2007 Decoration Germany "Ambiente Design Award" (Avanti for Orrefors)
2006 ELLE Interiör Design Award (upholstery fabric Norrland for Klässbols)
2005 The Bombay Sapphire Prize finalist (Mingle for Orrefors)
2005 Schöner Wohnen "Design classic of the Century" (Mingle for Orrefors)
2005 Condé Nast "The Holiday Gift of the Year" (Mingle Duo for Orrefors).
2003 ELLE Interiör Design Award (decanter and glass Debox for Orrefors)
2002 The Bombay Sapphire Prize finalist (art glass collection Planets for Orrefors)
2002 Excellent Swedish Design (textile collections Frans and Cut for Designer's Eye)
2002 ELLE Decoration (UK) Design Award (art glass collection Planets for Orrefors)
2001 The Formidable Design Prize (tablecloth Smällkaramell For Designer's Eye)
2001 Excellent Swedish Design, Design Award (Car blanket for SAAB)
2000 Excellent Swedish Design (crystal vase series Velvet for Orrefors)
1999 Guldstolen (Furniture collection Spring in collaboration with Åke Axelsson for Galleri Stolen)
1999 Excellent Swedish Design (crystal votive Puck for Orrefors)
1998 Excellent Swedish Design (The Big Vase, The Small Vase, The Plate for Orrefors)
1998 Excellent Swedish Design (textile collection Filt & Quilt for Designers Eye)
1997 Excellent Swedish Design (textile collection Komplisserat for Ljungbergs)
1997 Excellent Swedish Design (textile collection Horizontal/Vertikal for OPS)
1997 Excellent Swedish Design (crystal vase series Squeeze for Orrefors)
1996 Excellent Swedish Design (crystal vase series Havanna and Drop for Orrefors)
1994 The Scholarship of Orrefors
1993 Excellent Swedish Design (textile collection Ume, Lule, Pite for Ljungbergs)
1992 Excellent Swedish Design (textile collection X-tra, O-lik, I-hop for Ljungbergs)
1989 The Scholarship of the British Council
1989 The Scholarship of Nordplus
Represented
Nationalmuseum, Stockholm, Sweden
The Röhsska Museum, Gothenburg, Sweden
Cleveland Museum of Art, USA
Victorian & Albert Museum, London, England
Exhibitions
2018/19 Nordic Craft and Design, Manchester Art Gallery, UK
2017 "Kunstmaand Ameland" Planets 2017, Derentmeester (solo), Ameland, Netherlands.
2017 "Hommage 275" Kosta Art Gallery and Nordiska Kompaniet, Stockholm, Sweden.
2016 Svensk Glaskonst efter 2000, Millesgården, Stockholm, Sweden
2016 Stellar by Lena Bergström, Vessel Gallery (solo), London, UK
2016 Ljus & Fägring, Kosta, Sweden
2015 Subjektiviteter, Nationalmuseum/Kulturhuset, Stockholm, Sweden
2015 Que Vadis, The Glass Factory, Boda
2012 Lena Goes Garden, Orrefors Exhibition Hall (solo), Orrefors, Sweden
2011 Water, Nordiska Kompaniet, Stockholm, Sweden
2010 Planets in Ameland, Kunstmaand Ameland (solo), Netherlands
2010 Konstslöjdsalongen, Arkitektur & Design Museum, Stockholm.
2009 Collect, Saatchi Gallery, London, UK
2008 Winterland Lena: A Scandinavian Scene, Vessel Gallery (solo), London, UK
2006/07 Winterland Lena, Orrefors Exhibition Hall (solo), Orrefors, Sweden
2006 Mingle at Collex Living (solo), Tokyo, Japan
2005 Mingle with Lena, Orrefors & Kosta Boda Gallery (solo), Stockholm, Sweden
2005 Gravity, Orrefors Exhibition Hall, Orrefors, Sweden
2005 Collect, Victoria & Albert Museum, London, UK
2004 Orrefors Gallery "Layers" 2004, exhibited at Glass galleries in Stockholm,
Lund Gothenburg, Nürnberg, Oslo, Edinburgh, London, Basel and in USA.
2004 X-Jubilee exhibition, Orrefors Exhibition Hall, Orrefors, Sweden
2004 Vessel Gallery (solo), London, UK
2004 Scandinavian Design beyond the myth, Triennale di Milano, Milano, Italy
2004 Orrefors Gallery "Layers" 2004, exhibited at Glass galleries in Stockholm,
2004 Nordic Cool, National Museum of Women in the Arts, Washington, USA
2004 Home with Orrefors, Orrefors & Kosta Boda Gallery, Stockholm, Sweden
2004 Collect, Victoria & Albert Museum, London, UK
2003 Sommaren med Lena, The Exhibition Hall (solo), Orrefors in Hovmantorp
2003 Slipat glas i Hovmantorp, Hovmantorp Folkets hus, Sweden
2003 Lite med Lena, Smålands museum (solo) (Sweden Museum of Glass) Växjö, Sweden
2003 Jul med Lena, Orrefors Exhibition Hall (solo), Orrefors, Sweden
2003 Graal, Orrefors Exhibition Hall, Sweden
2003 Contemporary Decorative Arts, Sotheby's, London, UK
2002 The Bombay Sapphire Blue Room, 100% Design, London, UK
2002 The Bombay Sapphire Blue Room / Salone Internazionale del Mobile, Milan, Italy
2002 New Works Limited Edition, Lust & Fägring (solo), Gothenburg, Sweden
2002 New Works Limited Edition (solo), Orrefors & Kosta Boda, Stockholm, Sweden
2002 Lena goes technicolour, Vessel (solo), London, UK
2002 Lena goes technicolor, Strand (solo), Sydney, Australia
2002 Lena goes technicolor, Bloc Arcade (solo), Melbourne, Australia
2002 Jul med Lena, Orrefors Exhibition hall (solo), Orrefors, Sweden
2002 Contemporary Glass and Furniture, Orrefors & Kosta Boda Gallery, Stockholm, Sweden
2001 Tomarps Kungsgård, Kvidinge, Sweden
2001 The Bombay Sapphire Blue Room, 100% Design, London, UK
2001 Studiohaus Rosenthal, Nürnberg, Germany
2001 Lust & Fägring (solo), Gothenburg, Sweden
2001 Glas och textil, Dröm, Växjö, Sweden
2001 Contemporary Art and Design Exhibition, Sotheby's, London, UK
2000 Spring, Svenssons i Lammhult, Sweden
2000 Som helst, Galleri Hasselgren, Lund, Sweden
2000 Orrefors Unique, Kalmar Läns Museum, Kalmar, Sweden
2000 Lena Bergström: Glass Princess, Vessel (solo), London, UK
2000 Glas – Vetro, Italienska Kulturinstitutet, Stockholm, Sweden
2000 GLAS – Dagens konstnärer möter Historiska, The Museum of National Antiquities, Stockholm, Sweden
2000 Galleri Rista (solo), Umeå, Sweden
2000 Blott vitt, Krapperups Konsthall, Krapperup, Sweden
1999 Swedish Style in Tokyo – IDÉ, Tokyo, Japan
1999 Slitz, Nordiska Kristallmagasinet (solo), Stockholm, Sweden
1999 Scandinavian Gallery (solo), Sâo Paolo, Brazil
1999 In Extenso, Krapperups Konsthall, Krapperup, Sweden
1998 Skål!, The Röhss Museum, Gothenburg, Sweden
1998 Orrefors 100 years, Nationalmuseum, Stockholm, Sweden
1998 Galleri Orrefors Kosta Boda, New York, USA
1997 Orrefors Crystal Gallery, Los Angeles (Costa Mesa), USA
1996 Tidens Form, Smålands Museum – The Swedish Glass museum, Växjö
1996 Intryck, uttryck, hopsmältning, non-stop. Galleri Glas Ett (solo), Stockholm, Sweden
1994 Futurniture, Espace Commines, Paris, France
1993 The Röhss Museum, Gothenburg, Sweden
1993 Project "00", Uppsala Konstmuseum (Uppsala Art Museum), Sweden
1993 One-woman-show, Tomelilla Konsthall (solo), Sweden
1993 From dreams to reality, Baltic/Scandinavian Design Exhibition
1992 Scandinavian Festival, Museum of Design, London
1992 Heimtex, Frankfurt, Germany
1992 EXPO '92. World Fair, Seville, Spain
1992 93 "Sjätte Nordiska Textiltriennalen", Scandinavian exhibition tour
1989 Nordtex, Printex, Stockholm, Helsinki and Copenhagen
Commission of site-specific work
2018 Swedish Embassy in Tokyo, Japan
2017 Swedish Embassy in Bucharest, Romania
2016 Crystal Bar, Sysifos, Björkudden, Stockholm, Sweden
2012 Crystal Reception Desk, Clarion Hotel Post, Gothenburg, Sweden
2007 Umeå Stadshus (Umeå Town Hall), Sweden
2006 Orrefors Crystal Bar, Orrefors, Sweden
2002 Ingvar Kamprad Designcentrum, Lund, Sweden
1996 The Fair of Stockholm, Älvsjö, Sweden
1994 SAMI – Swedish Artists Organisation, Stockholm, Sweden
1993 Telaris AB, Nacka, Stockholm, Sweden
1993 Skycity, Arlanda, Stockholm, Sweden
1993 DN/Expressens printing house, Akalla, Stockholm, Sweden
1992 S-E Banken, Bankhouse 90, Rissne, Stockholm, Sweden
1992 Astra, Lund, Sweden
1990/91 Skandia insurance group, Stockholm, Sweden
1990 Eriksdal school, Stockholm, Sweden